Post by nickd on Jan 17, 2013 23:04:34 GMT 1
Not sure about DWP benefit
Statistics?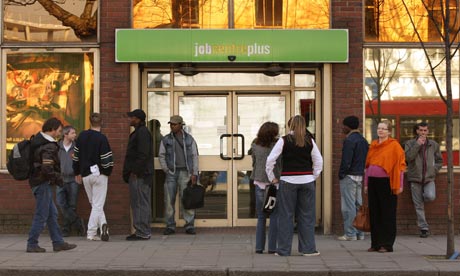 Here's how to check them out for
yourself …
It's fair to say government ministers have come in for a fair bit of justifiable criticism over how they continually quote (or misquote as the case be) the numbers of benefit claimants in various claim groups. Some people accept what they are told, others don't know whether to believe the figures or not and the rest go in search of the truth....
Most of the figures quoted on Mylegal come from government sources such as the DWP, HMRC, the Ministry of Justice, the Legal Services Commission, Office National Statistics (ONS) or various studies by campaign organisations. The benefit figures usually originate from DWP sources but they may not always be the ones which you are looking for. This article therefore aims to help you access the data for yourself. That way you can be ready with the 'real figures' when you hear them being 'spun' by the media or politicians!
It can be an absolute minefield looking for statistics so hopefully this will help you know where to look. However be warned because government is starting to silently archive many sets of statistics, so grab them whilst you can! - whilst archived statistics will still be available it can be quite tricky to track them down.
Here on Mylegal we have given you a head start with some of the key information from the DWP's very own "Work and Pensions Longitudinal Study" – But remember that you can access a 'tabulation tool' provided by the DWP via all of the links to alter the statistics to suit your own search.
The longitudinal study is a very powerful data base facility where you can find out almost everything you need to know about different claimant groups; this article hopefully will help you navigate around the DWP's statistics so that end up being able to work out exactly what it is that you need to know. Because it is relatively 'safe' government sourced information it is hard for others to refute the data - so it can be very handy when compiling a report, briefing paper or maybe just want to find something out to satisfy yourself over the accuracy of a given figure
There are hundreds of permutations on all of these statistics. The links provided will help you learn how to access the full range of data available. Try opening up the links, then re-set the data 'subsets' to help you on your way to making your own search. I have started off with the National claimant count statistics which are broken down in to some of the key DWP benefits. Please remember that the figures only run up to
February 2012
because this is by and large the latest date range which you can access using the DWP longitudinal study.
The 'real' National benefit figures…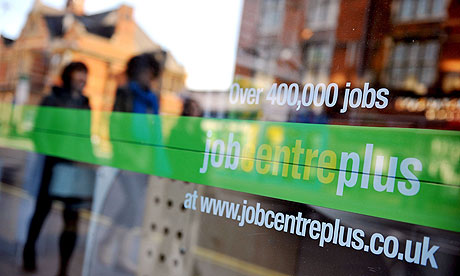 Here are the National figures relating to the claimant count, they are broken down in to the following principle benefits administered by the DWP (use links to access more information)....

ESA claimants who have been subject to IB reassessment (206,210)
[/b][/i][/size]

ESA claimants who have not been subject to IB reassessment (784,980)
[/b][/i][/size]

Severe Disablement Allowance (217,030)
[/b][/i][/size]

Attendance Allowance (1,742,240)
[/b][/i][/size]
Disability Living Allowance (3,243,530)
Incapacity Benefits (ex SDA) (1,402,970)
Pension Credits (2,615,540)
State Retirement Pension (12,707,640)
Jobseeker's Allowance (1,589,640)
Income Support (1,509,350)
_________________________________________
Now it's your turn to....
Then you can take on the fact benders!...
Did I say fact benders?
I couldn't possibly say who I mean!
Unfortunately some government ministers in particular continue to use figures which are very far removed from the real figures. This is why I like the DWP longitudinal study because it keeps a running count of the total number of benefit claims right across the board, it's a good way of cross - referencing a smaller more selective report because it provides the bigger overall picture. This article should help you search for statistics which actually come from the DWP's very own data base facility....
Those that are familiar with statistics will not of course need this explanation but for those who perhaps struggle with locating statistics I hope this helps you on your way.....
Here's how the information is extracted from the DWP Longitudinal Database study....
Each of the links in the following posts takes you right in to the Longitudinal study data base, each link flags up different information because it has been set extract tailored information which is all made possible by the data base facility within the DWP search facility. Once you have the hang of it you will be able to shape your own statistics. For instance; in the post following this introduction relating to the 206,210 Employment & Support Claimants who have been reassessed from their previous incapacity benefits (commonly called migration or conversion cases) I obtained the data shown in the post by requesting the following sub data via the DWP's tabulation tool:
You access the
tabulation tool here
but remember this one is set to the sub table for 'Employment & Support Allowance'.
I selected the following prompts to compose the post in question as follows...
Sub table = Employment and Support Allowance

Analysis = Caseload (Thousands)

Row = Claims by Local Authority

Column = By Phase of ESA claim

Subset = By 'IB reassessment' (you can select 'none' on the prompt)

Date = By date (February 2012 is the latest date available)
Once you have set the prompts you then select 'Get Table >>' . If you make a mistake whilst making your selection and want to change the prompt from say 'claims by Local Authority' just select the 'reset' button and make another choice from the drop down menu. You can't move to the next prompt unless you have selected a choice
For example; instead of 'Claims by Local authority' you could select as your 'row' any of the following from the drop down list:
Age of claimant, duration of current claim, ethnicity of claimant, ethnicity of claimant summary, gender of claimant, IB (ICD) disease code, IB (ICD) disease code summary, IB reassessment claim, Local Authority of claimant, Parliamentary constituency of claimant (Westminster), Payment Type, Phase of ESA Claim, Region, Scottish Parliamentary constituency of claimant, Time Series, Total weekly amount of benefit.
You therefore get a considerable choice over which information you can extract by simply altering the prompts you make. Some of the same choices will appear in say both 'Row' as well as 'Column', this is just to allows you to make a choice over whether you want (for example) the 'Local Authority of Claimant' to be your row or your column.
You'll probably need to practice it a few times until you get the hang of it but you have you should find it enables you to extract some very useful information.
I have selected my 'analysis' to look at the number of cases (or claims) which is always given in thousands. I then made my first row by 'Local Authority of Claimant' because this happens to give you the TOTAL number of claims at the top of all the data page. Underneath it you will see all the local council areas. You can then scroll down and look at your particular area.
For example I have gone on to 'home' in on the area of Birmingham just to see how the benefit claims looked in that area. You can see how this worked out
by clicking here
.
From the Birmingham post you will see I have covered a whole range of benefits. You can obtain the information for other benefits via the tabulation tool and by going to " other DWP benefit/schemes >> ".
If you want to reshape your statistics for the benefit you are on (in my example "Employment & Support") then go to "other tables for this benefit/scheme"
So there you have it! ....
Now test yourself by seeing if you can work out the following:
By selecting the Tabulation tool for 'Disability Living Allowance – cases in payment'
And using the sub prompts...
Analysis = caseload (thousands), Row = Local Authority of Claimant, Column = Age of claimant, subset = None, Date = November 2010 followed by " Get Table >> "
You should be able to work out how many Disability Living Allowance claimants aged 80 – 84 there are in South Tyneside. Which one of the following 3 possible answers is correct?
Is it (a) 202 (b)310 or (c) 506?
You can check the correct answer
here - but no cheating before you have tried to get the answer yourself!
- once you think you have click on the link and see if you were right.