Post by nickd on Jan 19, 2012 22:42:42 GMT 1
Time and time again the DWP say you are not entitled to your benefits..
Time and time again the Tribunal Service say you are
This is a typical tribunal, thousands of these are being heard day in and day out. Indeed, so many claimants are appealing against huge numbers of erroneous decisions made by the Department of Work and Pensions(DWP) that tribunals are now having to sit on Saturdays just to get though the huge volume of cases brought against the state.

What's more, many are successful; around 40% of appeals against the DWP's Employment & Support Allowance succeed, it's an unacceptable failure rate which is exposing thousands of errors in deeply flawed and targeted decision-making. So many bad decisions are being made by the state run department that they have recently been dubbed a 'serial litigant'. The Secretary of State is defending case after case without listening to the claimant before the case ends up in costly court proceedings.
Read more here...
www.newlawjournal.co.uk/nlj/content/making-polluter-pay
The New Law article highlights how these appeals amounted to 265,000 final hearings last year. To put that into context, all the county court non-family civil cases in England and Wales resulted in 63,000 final hearings being heard over the same period of time.


The cost of Tribunal hearings is said to be £293 in the article.
Could the extent and cost of the Secretary of State's serial litigation be higher? - yes it almost certainly is
I fear the New Law journal article, excellent though it is, is understating the full extent of the problem; - I reckon it is considerably worse. Tribunals Statistics released by Her Majesty's Tribunals & Courts Service show that the total number of social security appeal receipts amounted to a staggering 418,500 in 2010/2011. It is important to look at the receipt figure as well as the final hearing because this reflects how many appeals are actually being made by claimants. The statistics should refer to all social security appeals rather than just certain types.
Here's how the figures for benefit appeals have increased year on year..
2008/2009 -242,800 receipts
2009/2010 -339,200 receipts
2010/2011 -418,500 receipts
They just go up and up each year - you can only wonder what they will they be for 2011/2012
Read more:
mylegal.proboards.com/index.cgi?board=frontline&action=display&thread=405&page=2#ixzz1jx4aYNQ7
____________________________________________________
Let's look at the rising concern which is mounting over these appeals....
The Tribunals Service expressed concern over the escalating numbers of these appeals. Take a look at these extracts from their annual accounts for 2010/2011..
"In the Social Security and Child Support jurisdiction of the Social Entitlement Chamber, reflecting reforms within the benefit system, appeal receipts were 23% up on the preceding year (and 72% more than in 2008-09). As the Tribunals Service built its capacity to respond to these unforecast increases, disposals also rose sharply. 380,200 disposals were made in this jurisdiction during 2010-11, a 36% increase on 2009-10 and an increase of 55% on 2008-09 levels."


"The main challenge the Tribunals Service faced during 2010-11 was dealing with the unprecedented level of appeals to the Social Security and Child Support jurisdiction of the Social Entitlement Chamber as a result of the welfare benefit policy changes. From a financial perspective this required significant additional expenditure as a result of the increased number of hearings required to be held and is expected to remain the major operational and financial challenge during the next three financial years. The risk that this issue raises is being addressed by a comprehensive management strategy and close working with the Department for Work and Pensions."
See link to Tribunals Service annual accounts...
www.justice.gov.uk/downloads/publications/corporate-reports/hmcts/tribunal-service-annual-report-10-11.pdf
The DWP expresses concern over how they will cope with the significant challenge of Incapacity appeals in their annual accounts for 2010/2011
(vii) "Capacity to undertake IB (IS) reassessments"


"60. The backlog of Work Capability Assessments and appeals remains a significant capacity challenge for Jobcentre Plus, ATOS Healthcare, and the Tribunal Service. A programme of action within Jobcentre Plus is in place to mitigate these risks, including; working with the Ministry of Justice to increase processing capacity in the Tribunal Service, engagement with ATOS Healthcare to manage volumes, the introduction of a Quality Assurance Framework to improve the quality of decisions and the development of comprehensive contingency plans."
See link to DWP accounts
www.dwp.gov.uk/docs/dwp-annual-report-and-accounts-2010-2011.pdf
"Benefit appeal system is on the brink of collapse"
Professor Malcolm Harrington, who is responsible for overhauling the troubled disability benefit assessment process, is "staggered and shocked" at the estimated annual £50m cost of appeals against decisions. He warns that the number of appeals could rise further and admits that the standard of assessments throughout the country remains "patchy".
See link to press coverage..
www.guardian.co.uk/politics/2011/nov/21/benefits-appeals-system-near-collapse
Parliament told an "awful lot of people will appeal"
Here's an extract from Parliament on the subject of appeals from Hansard; - these are from House of Commons public records...
140. Our colleagues on the Justice Select Committee recently highlighted the increasing number of social security appeals which are dealt with by the Tribunals Service. The number rose from 242,800 in 2008-09 to 370,000 in 2009-10 and was expected to rise to an estimated 370,000 in 2010-11 and 436,000 in 2011-12, mainly as a result of the introduction of ESA. The report pointed out that, in 34% of cases in Quarter 2 of 2010-11, the decision was made in favour of the appellant (although not all of these were ESA cases). The Committee believed that this demonstrated "a significant volume of incorrect decision-making on behalf of those tasked by DWP to make decisions about benefits". DWP has funded the additional costs arising from ESA appeals and allocated £1.3 million for 2008-09; £9 million for 2009-10; and an estimated £21.1 million for 2010-11.[178]

141. Tom Greatrex MP also highlighted the high cost of appeals to the public purse in his evidence to us: "the cost of WCA appeals between 1 May and 30 September 2010 was estimated to be £22.15m. If this is taken over the whole year, the annual cost to the taxpayer of WCA related appeals is around £50m."[179]

142. A number of submissions expressed concern that the pressure on the Tribunals Service had resulted in a significant wait for claimants before their appeals are heard. The Department referred to data which shows that the average time taken to clear or dispose of a case stood at 21.8 weeks:

Both the Department and the Ministry of Justice recognise the importance of reducing the time taken to process appeals which has been mainly caused by the introduction of ESA which resulted in a large number of appeals being received above original forecasts. As a result, tribunals capacity was not then in place.[180]

The Minister acknowledged that:

[...] there is and there has been a big backlog for some very considerable time in the appeals service [...] there has been a reduction in that backlog and they are gearing up capacity wise quite substantially, so effectively the Tribunals Service will have doubled its capacity between 2009 and 2012 in part to deal with the extra people who are being assessed as a result of the migration.[181]

However, he also conceded that keeping up with the increase in caseload "is certainly a challenge".[182]

143. CAB suggested that the number of appeals was likely to increase again in the next few years because of:

the IB reassessment process the time limit of one year for contribution-based ESA for those in the WRAG the introduction of a large financial difference between the Support Group and WRAG, when the Welfare Reform Bill is enacted the introduction of face to face assessments for PIP.[183]

The recent DWP report on the IB reassessment trials agreed that it was unlikely that appeal numbers would decrease. It found that awareness of the possibility of making an appeal was very high among customers and that:

Both Jobcentre Plus staff and HCPs said they often told customers they could appeal as a means of deflecting negative attitudes towards reassessment. In the context of the face-to-face WCA, HCPs were sometimes trying to ensure co-operation from unwilling customers within the limited time available for the assessment, and had found that telling customers that they could appeal if they did not like the outcome was an effective way of achieving this. Customers reported that Jobcentre Plus staff had advised them to appeal because their outcome did not look "right", and this was corroborated by staff feedback.[184]

144. The Minister acknowledged that "it is likely that an awful lot of people will appeal". He said "I do not think it is going to be possible to reduce the number of appeals that are actually lodged." Instead the Department is aiming "to reduce the number of appeals that are successful, and that could be done by making sure we take much better decisions right the way through the process".[185]

See link to the House of Commons record on Hansard..
www.publications.parliament.uk/pa/cm201012/cmselect/cmworpen/1015/101508.htm#a15
Needless to say, another department puts a different take on what is quite clearly a major cause for concern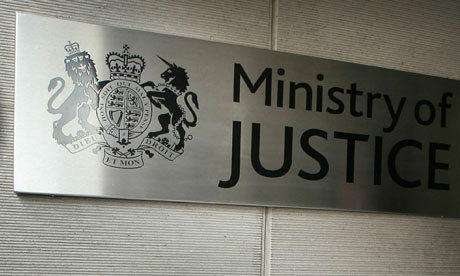 Trust the Ministry of Justice to tell us its all under control....
The Ministry of Justice have become very adept in twisting the figures and turning the statistics around to make it sound as though they are on track to deliver government its perilous agenda of reforms to the welfare and legal aid bills currently going through Parliament. Here's a good example of how they twist yet another set of statistics to make themselves look as though they are on top of things. Note the emphasis they place on the the 'key facts' in a report on Tribunal performance produced last month...
"Key Findings"

The Social Security and Child Support Tribunal (SSCS) arranges and carries out independent hearings for appeals on decisions made by the Department for Work and Pensions (including Jobcentre Plus, Child Support Agency and the Pensions, Disability and Carers Service), as well as other government departments (HM Revenue and Customs) and local authorities.

SSCS had 211,700 receipts between 1 April 2011 and 31 October 2011, a decrease of 14% compared to the same period last year (245,800), but 22% higher than for the same period in 2009 (173,000). There has been a 21% increase in the number of disposals by this jurisdiction from 208,200 in the year to 31 October 2010, to 252,400 in the year to 31 October 2011. There
were 66% more disposals between 1 April 2011 to 31 October 2011, when compared with the same period in 2009 (151,600).

Receipts and Disposals

 The number of receipts in October 2011 (31,000) was 16% fewer than in October 2010 (36,700), and 4% fewer than in October 2009 (32,200).

 The number of disposals in October 2011 (35,400) was 6% higher than in October 2010 (33,400) and 48% higher than in October 2009 (23,900).

 In October 2011, the number of disposals exceeded receipts for the tenth consecutive month

 For Employment Support Allowance (ESA) and Incapacity Benefit (IB) specifically:

 The number of ESA/IB receipts in October 2011 (15,400) was 1% higher than last month (15,200) but 24% lower than in October 2010 (20,100) and 17% lower than October 2009 (18,400).
Read the report here...
www.justice.gov.uk/downloads/publications/statistics-and-data/mojstats/sscs-stats-notice-oct2011.pdf
If you read the report in full and other sets of data (such as the ones I refer to in this article) you will see how the 'key facts' are a manipulation of the more overwhelming indicators showing how appeals are well and truly on the rise. These statistical reports often compare different quarters to make it sound better; - what you really need to look at is what happens year on year. The emphasis in this report is all on increasing 'disposals'; - it means getting through the cases more quickly. It's only been made possible by drafting in more staff in the Tribunals; - at a huge cost to the public purse.
I've got a message for the Ministry of Justice
The Ministry of Justice is failing to tackle a very real problem and it is getting worse. Welfare benefit specialists can help put this mess right with proper funding ..
Take a look at the picture at the top of this article and imagine the same scenario going on well over four thousand times a year in England & Wales. Now look at the claimant; he's the guy in the blue shirt, he's also quite likely to win his case;- around 40 out of every 100 claimants succeed.
Let's put it another way; -the two guys representing the Secretary of State all too often get it wrong. Out of 418,500 cases using an average 40% success rate for the claimant; - 167,400 cases are
unnecessarily
being brought before our Tribunals;- it's an absolute waste of public money!
The Secretary of State's failure rate is not far off
treble
the entire number (63,000) of final hearings heard in our county courts in non-family civil litigation in England and Wales; - it is just not acceptable.
It means everyone in the room is dragged through this whole process at great cost on far too many occasions. In 167,000 cases there is arguably no need for an expensive tribunal panel, nor is there a need for a witness, nor the clerk, claimant, or any of the representatives. It's a complete waste of money when the DWP makes so little effort to avoid proceedings before they go to court. The wrong decisions are being made because far too many of the DWP's decision-makers are ignoring what the claimant says. In incapacity and disability cases the decision-maker just goes along with the ATOS healthcare professional and ticks the decision to the effect 'I agree' ; - it's just not good enough.
With the Secretary of State so often getting it wrong you simply cannot deny the claimant a right of appeal. It would be tantamount to saying no-one is entitled to justice; - let's face it the Ministry of Justice has a clear cut responsibility to ensure justice is accessible and upheld through a proper judicial process. It's why the Ministry of Justice has almost doubled the capacity of Tribunal staff to ensure that more and more people can dispute the huge numbers of cases which the Secretary of State just carries on getting wrong. It will get a whole lot worse if the rate of adjudication failures continues to fail at such a spectacular rate; - you can only prevent this by having proper accountability and ensuring the claimant has access to proper help in bringing their case against the Secretary of State. When fighting Goliath, not everyone has the power of David.
the Ministry of Justice has to stop pretending it has got all the right answers by its constant massaging of statistics in an effort to show improvements. Anyone with an ounce of common sense can see these appeals are just going up each year. It's no answer to say the Tribunal's 'capacity' has been increased by taking on more Tribunal staff and holding more and more sessions; - that's just not a logical or sensible answer. Prevention is a far better solution than cure.
The Ministry of Justice has to be far more more open and transparent over the cost of these appeals. I have looked at countless reports and been through the entire Tribunals Service annual accounts to find out the true cost of an appeal; - but you know what? - it's not there. The cost is way more than the £293 figure quoted by the New Law Journal; - it was £279 for an average basic appeal back in 2008. There is a need to consider the all in inclusive cost of appeals when considering how much this costing us all; - it is out of control.
What kind of a chaotic system do we have when the Ministry of Justice cannot give you a proper costing figure for the tsunami of appeals which are currently swamping Tribunals to the point where they are said to be on the brink of collapse?
The more realistic cost is far more likely to be around £500 per appeal, we are looking at a cost of £209 million pounds a year when using the 48,500 figure for hearings heard in 2020/2011. The figure of £50 million quoted elsewhere just doesn't stack up.
It's time to stop pretending that the authorities consistently get decisions right; - clearly they do not. The media tell us all how claimants are consistently falsifying their claims but the facts say otherwise. Employment & Support Allowance is a classic example of how often the targeted DWP and ATOS are getting it wrong; - it happens time and time again. It is just ridiculous to pretend the 'work capability assessment' with the use of ATOS assessments is some 'magical cure' for disability. You cannot in all honesty say its credible for claimants to walk in the ATOS door with a disability or incapacity and then walk out classified as 'fit for work'. It's targeted decision-making at its very worst and it is resulting in droves of claimants bringing appeals in order to get justice; - and that's how it will be until the DWP starts to get it right.
You have to accept some claimants are genuinely limited in what they do, clearly the success rates in so many upheld appeals by claimants are effectively showing huge numbers to have their awards confirmed by Tribunals. Let us not forget that the Work Capability Assessment upon which Tribunals judge the claimant is still being fiercely challenged by thousands upon thousands of people facing genuine and real disability; - it has to tell you something. If the assessment was fair, we would see even more claimants succeeding; - that's the reality. It's why claimants with a representative stand an even better chance of success because proper help exposes problems in the assessment. Representatives are challenging the Secretary of State; - it is only right that they do.
Government's welfare reforms are light years away from workings working, millions of decisions have yet to be reviewed by the departments who consistently make these unacceptable mistakes.
Lets get real and wake up to how more and more of the benefits subject to government's reform process will cause the appeal figures to increase sharply with further backlogs; - you need some form of 'gatekeeper' such as a representative to make sure the claimant is adequately represented, to ensure the Tribunal is doing its job properly and to hold the Secretary of State to account. This will soon start to cost us in billions rather than millions of pounds. It is vitally important to make sure the right people end up having their benefits correctly confirmed, the failure rate in adjudication has to be improved and we must start being more realistic about getting the right claimants back to work. Other will need support to transition from welfare to work and the remainder will be unable to work; - this is is best determined by a fair process with appropriate help for those who need it. It is just plain wrong to target claimants so ferociously just to please voters by putting out all the gross distortions over people faking it; - clearly 40% are not. Representatives would show the distortion to be even higher.
To me, alongside the claimant, the most important person in the room is the 'claimant's representative'. They know how this all works, they know when the claimant has a good case, they know how to deal with the legal points raised in these complicated appeal cases, they know how to present the case and make sure the medical and disability members are provided with the right evidence, they also know when how and why the Secretary of State so often gets it wrong. With a typical success rate of 70% it's no wonder the Secretary of State and Ministry of Justice wants the representative out of the way.
£150 per case is the fixed fee for making sure the right cases go before our Tribunals, this is an amount the Ministry of Justice just doesn't want to pay. It covers the claimant's costs in getting the help of a welfare benefit specialist under the legal aid scheme. For this amount the representative will do all the necessary work before the appeal and try to get the Secretary of State to see sense before the appeal goes ahead; - it's a shame the Secretary of Success rarely listens and insists on taking thousands of unnecessary cases to Tribunals.
We should contest welfare reform until this absolute carnage is sorted out and we should continue to demand that government provides legal aid for those who need it to hold the state to account. Welfare reform will be a car crash unless this is rectified; - it's why we need to put the brakes on it with proper representation.
£150 is well spent in helping genuine claimants get proper justice
The Ministry of Justice should see sense and hand it over; - it is a false economy not to. Welfare reform is a potential car crash - put the brakes on it by affording the claimant a fair chance with proper representation.