Post by nickd on Dec 30, 2011 13:03:46 GMT 1
Looking back over 2011
What a journey it's been! - the campaign against very destructive Social Welfare Law legal aid and welfare reform has been a tough and truly testing journey. The year has gone by so quickly that it seems difficult to take stock of all that has happened. As the remnants of turkey dwindle and the count down to 2012 draws near, it is an opportune moment to reflect on the last year and look back at all we've achieved in our relentless fight against government reforms which are still very much in danger of relegating specialist legal aid for those with a social welfare law problem to the history books. Remember, Mylegal's part in this campaign is just one of hundreds of others going on around the country. It's very much in the nature of campaigning that you join forces with others who are all fighting a common cause, so many of us came to together as the campaign took hold.

So here we have a look at our campaign journey and for me what were some of the highlights....


January
The Justice for All campaign takes us to Westminster
It all started on the 12th January when the Justice for All campaign started off in Westminster.
The event was very well attended by many campaign groups from all around the country. It was here that we met with Justice for All for the first time, the four MP's who we lobbied (whilst others lobbied other MP's and attended the main event) and where we came into contact with some of the many people who had to be crammed into a very packed assembly room in the palace of Westminster; - it was an unforgettable day and a good start to the campaign ahead!
Labour MP for Makerfield, Yvonne Fovargue, spearheaded the campaign on behalf of law centres and CAB, she's been an ardent campaigner throughout and should be commended for all she's done.
Here's my own write up of how the day went, it will hopefully give those who weren't there a little insight into how these campaigns start off...
mylegal.proboards.com/index.cgi?board=frontline&action=display&thread=326
Shortly before hand, we managed to get some publicity for our campaign in the New Statesman magazine in an article they ran called 'Tales from the Frontline', it was about how our organization helped an autistic young man called Tom win his appeal with the help of legal aid. The DWP went on to contest the Tribunal's finding and the case proceeded to the Upper Tribunal. It was great to see the article promoted on the front cover of the magazine and to know it was on sale in newsagents all around the country.
Read the article here:
www.newstatesman.com/uk-politics/2011/01/legal-aid-cases-tell-work-tom
Unfortunately, Tom's battle still remains unresolved, it's still waiting to be heard in the Upper Tribunal; - government legal aid reforms have since moved on at a considerably quicker pace.
February
Responding to the Ministry of Justice consultation
Approximately 5000 responses were received by the Ministry of Justice in response to their consultation exercise on legal aid reform, almost all of them opposed government's reforms on legal aid. Our own response was 96 pages long, it was detailed and gave what I think was a constructive viewpoint on all that was wrong with government's proposals.
Many of them were collated and itemised on Ilegal (Mylegal is part of the Ilegal network), there are some excellent responses which people, including many eminent lawyers, prepared with a great deal of thought.....
ilegal.org.uk/index.cgi?board=responses
But sadly they fell on deaf ears...
Even 5000 highly persuasive and well argued responses weren't enough to wake up Ken Clarke!
Love Legal Aid cards to Ken Clarke
On Valentine's day, Ken Clarke was sent 4000 cards as part of a Justice for All campaign initiative, all of them declaring their love for legal aid rather than the justice minister responsible for its demise.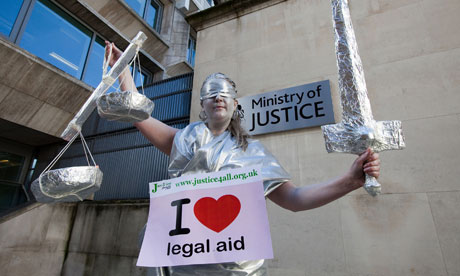 More on the Justice for All campaign..
www.justice-for-all.org.uk/Take-part/Love-legal-aid
What was striking is that by by this time, the numbers involved in contesting these reforms had grown and grown;- now becoming thousands. Emails were buzzing around all over the country, but the Ministry still weren't listening!
You would have thought that with 4000 Valentine cards headed in Ken Clarke's direction, he could at least have said thank you!
March
Oh never mind the red roses then Mr Clarke, it was now time to get serious; - March was set to be a really busy month!
The Advice Matters debate was a cross party meeting at Westminster on the 16th March. Patrick (of ilegal) did the liaison work and publicised the event
Have a listen to some of the speakers, a good starting point is the introduction, we came across politicians who wanted to listen...
Introduction - Nia Griffith MP:
The rest of the speakers can be accessed using the following link..
mylegal.proboards.com/index.cgi?board=video&action=display&thread=272
The debate went well, a lot of interesting views echoed around the packed committee room; - we made a lot of good points between us. For me the most poignant was a man who spoke passionately of the help he received as a disabled person who needed legal help.
Djanogly all tied in knots
This event followed on the 17th March, it was held at the plush and very impressive London offices of corporate law firm Allen & Overy; - a million miles from the kind of building where a social welfare adviser usually comes into contact with their clients.
I can't get any pictures of the event itself, but it was very well attended by many people including those representing prominent legal bodies like the law society. I was delighted to get to ask Justice Minister Jonathon Djanogly a question. Read how it went....
mylegal.proboards.com/index.cgi?board=frontline&action=display&thread=266
The Law Gazette rated Mr Djanogly's performance as 'eccentric' and reported him as being 'tied up in knots' over the questions he was being asked...
www.lawgazette.co.uk/obiter/tied-knots
I enjoyed both of these events immensely, but we were clearly not far off from the start of a very long journey.
March for the alternative
Now this was big! Thousands upon thousands made it to London and other cities; - all opposing government cuts to essential frontline services.
It was good to hear Ed Milliband in Hyde Park make mention of the work Citizens Advice Bureau and other organisations provide in his key note speech.
Whether you agree with Ed Milliband's leadership of the Labour party is a matter for you, but the promotion of 'jobs' 'growth' and 'justice' seem to be the right thing to be fighting for as part of the TUC's 'March for the Alternative' - it was good to see 'justice' being such a strong theme for the day.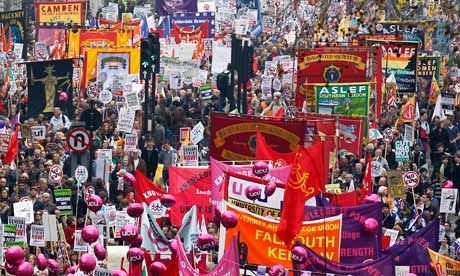 The sight of London taxis bearing 'Sound off for Justice' slogans dashing around the city became common place, it was a good way of spreading the message!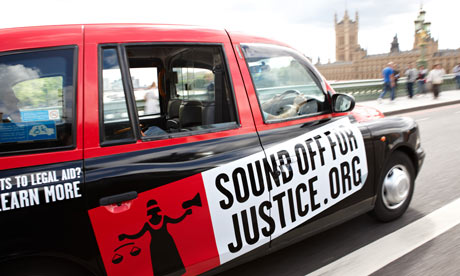 I didn't attend the march itself, but Patrick and other members of the ilegal team were down there tweeting and mailing info back, which I reported on throughout the day on Mylegal. I'll try and find the link amongst the hundreds on here!....
By now it was clear that Government and those opposing the reforms were miles apart.
April to June
With a lot of the ground work done, it was now down to some really hard graft. Both Ilegal and Mylegal have put out literally hundreds of posts and some of these have culminated in links to articles appearing in the main tabloid press.
We collated information on the cuts around the country..
mylegal.proboards.com/index.cgi?board=frontline&action=display&thread=132
On Ilegal by Colin, Rich, and Jman..
ilegal.org.uk/index.cgi?board=advicecuts
Case studies of those helped by legal aid....
mylegal.proboards.com/index.cgi?board=advice&action=display&thread=311
The Shush Campaign
Ilegal founder Patrick Torsney came out with a brilliantly succinct paper called 'Shush' which went almost viral as it was circulated around the social networks and amongst all the movers and shakers, including every MP and Lord in Parliament. It was particularly pleasing to see this being referred to in the debates in parliament, it was highly effective and much used in the campaign.
Read SHUSH! here:
downloads.ilegal.org.uk/shush.pdf
Here's a newsletter I put out which outlines some of the actions we, as just one small part of this huge campaigning machine, had carried out.
Campaign newsletter
downloads.ilegal.org.uk/legal_aid_reform_campaign_newsletter_v3.pdf
The Downing street press conference - launching the bill
The Legal Aid, Sentencing & Punishment of Offender's bill was introduced most prominently by David Cameron at a press conference held at Downing Street.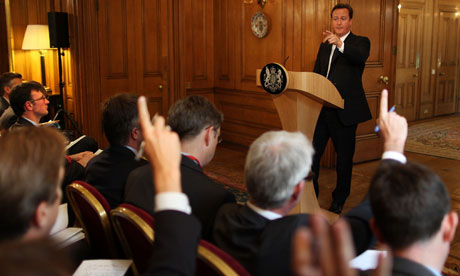 Cracks were already showing, The Prime Minister made very little mention of legal aid, it was all about getting tough of crime and punishment. David Cameron left for a dinner engagement and left legal aid hanging in the air.


Read how the Guardian reported that 60% of Ken Clarke's plans on prison reform were being reversed...

www.guardian.co.uk/society/2011/jun/21/david-cameron-upsets-prison-reformers
Both Ilegal and Mylegal were instrumental in feeding into many of those attending the House of Commons and the House of Lords in the many debates and committees which took place. There were hundreds of posts about how the campaign was going, both the Justice for All and also the Law Society 'Sound of for Justice' campaigners were regularly on the Ilegal twitter zone! There are far too many articles to refer to here, but for those of you who may what to look, set aside plenty of time and look back at the many articles on the Ilegal forums.
We collated information piece after information piece about the extent of the cuts across the country, some question marks were asked over Jonathon Djanogly and his declared interests which later led to him being unable to steer parts of the legal aid bill through the committee stages, we called it 'Djanoglygate' and the Guardian and Telegraph later took it up as a story - great work by Jman over on ilegal for digging all this up at Companies House and bringing the story out into the open.
The work which went in to this was immense and what's more all of it was being done by the Ilegal and Mylegal team in their own unpaid time!
The next major event was the Justice for All day of action, this was very successful with many events being held all around the country, here's just some of them...
Day of action - 3rd June
Shadow justice minister Sadiq Khan took a prominent part in the Justice for All campaign as did many other front and back bench MP's from all sides of the house, although it has to said the vast majority were from the Labour party. But it's important to say that some Liberals and Conservatives were becoming uneasy over many elements of the legal aid part of the bill.
For lots more pictures and more events...
www.flickr.com/groups/justice-for-all-3rd-june/pool/with/5804095916/
Here's more about the Justice for all day of action on their website..
www.justice-for-all.org.uk/News/Day-of-Action-what-happened
By now the campaign had received massive momentum and there was good argument being put up in the House of Commons over why the damaging elements of the legal, sentencing and punishment of offenders bill should not be enacted into legislation. It was a shame that with much good debate, many politicians came into the chambers and voted without listening to the solid argument which had taken place beforehand. MP's all around the country were being contacted by campaigners with some very good briefings; - a great deal of work was going on. Sadly, the Ministry of Justice still showed no sign of listening!
I was particularly pleased to get my own MP to ask a question in the House which raised the serious plight over how our organisation would manage when the 10% fee reduction was imposed by government in October 2011 with no primary legislation being needed to impose this devastating cut! Our fee for a welfare benefit appeal case was cut to a paltry £150 - paid to our organisation regardless of the hours we often spend on cases like these.
For more information on how my campaign journey and others went, have a read of the following article...
mylegal.proboards.com/index.cgi?board=campaign&action=display&thread=316&page=2
July to October
The work continues!
When most people were winding down to the summer recess and holidays, many of us on the campaign were immersed in coming up with information which could be used in the forthcoming scrutiny committee, we were also contesting various elements of the welfare reform bill.
The welfare reform car crash!
Iain Duncan - Smith says his welfare reforms will work
I call his reforms a car crash - the media and other government ministers later went on to call them a 'train crash'.
One of my biggest pieces of work on Mylegal was to compile what I like to think was a very informative article on all that I thought was WRONG with government's welfare reforms. I called it the 'welfare reform - car crash'. It's been immensely satisfying to see this article batted around the internet with other 50,000 views! It's still going, have a look...
mylegal.proboards.com/index.cgi?board=frontline&action=display&thread=405
This was, I have to admit, an intensive and quite exhausting piece of work. but I happen to know it did some good in getting used as material for some articles in the mainstream tabloids.
Mylegal went live on Twitter!
Myelgal was introduced to the world of Twitter, visit us on @mylegalforum and you'll see our logo...
Our Twitter bio is -
' Justice denied anywhere, diminishes justice everywhere. Fighting for SWL #legalaid and social justice. We will not be silenced! Part of the ilegal network'
Twitter has been an amazing way to keep in touch and thanks to all the Mylegal followers, we continue to get more and more each day! You can link into our Twitterfeed at the bottom of the page.
The News of the World phone hacking scandal
Ultimately, it was access to justice which enabled an ordinary family like the parents of murdered schoolgirl Milly Dowler to get some justice. With the help of their solicitor they got to see the Prime Minister; - the matter was raised in parliament and all helped culminate in the shutdown of one part of Rubert Murdoch's massive media network. The News of the World became history!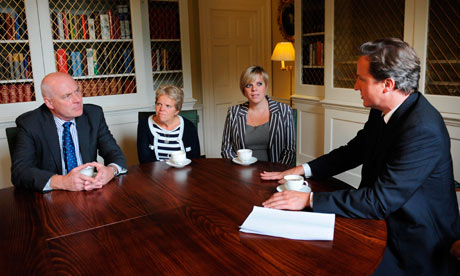 Let's not underestimate the impact of how much access to justice became an overriding issue throughout 2011, there are many more stories which later became topical as the media were taken to task.
The impact an ordinary family had upon government and the media was immense!
The August Riots
Not what you would call a 'highlight' in a good sense, but none the less it illustrated a great deal of tension between those that committed crime and those that exerted authority.
The riots marked a changing point in Government policy. Government had to go with what was perceived as majority public opinion and be seen to get tough on crime. Many of Ken Clarke's proposals on early release from prison were relegated to the bin as Government sprang in to action by activating 'round the clock' justice sessions. Magistrates' courts sat all day and all night sending rioters and looters to prison. Little was said of the work of the legal aid criminal defence lawyers who helped quicken the process and who helped those wrongly convicted or sentenced in the appeal process.
Sadly Government has failed to comprehend how the riots, however criminal they may have been in there intent, are connected with deeper social deprivation issues. Ken Clarke demonstrated his lack of understanding by labeling all rioters and looters the 'feral underclasses' .
September saw all three main parties holding their conferences. Justice for All and other campaigning bodies put increasing pressure on them all to make concessions on legal aid reform.
James Sanbach of Justice for All and Citizens Advice along with disability campaign groups applied pressure on the Liberals to vote for amendments to both the legal aid and welfare reform bills. Disability groups were successful in getting young Liberal George Potter to put forward a motion for amendment on the welfare reform bill concerning the controversial Employment & Support Allowance as well as other parts of the reforms which remained a huge concern to thousands of disability campaigners.
The Scrutiny stages
Government scrutinised the legal aid and welfare bills in a process which could best be described as a shambles; - despite extensive argument put forward by Andy Slaughter and a host of others on the opposition benches;- government continued to fail to listen.
The scrutiny stages were condemned by many as an orchestrated non-listening exercise. Government was pressing ahead and wanted the legal bill in the House of Lords at any cost.
Pair up with a peer campaign
And so it was that in October, the House of Lords came to hear the bill. It's been a promising start with many good points put forward by peers from all sides of the house.
This is where the legal aid bill currently is; - in the House of Lords, it's due to go through the rest of the committee stages before report and if government gets its way;- enactment to royal assent - this means the law will be passed, we continue to contest this into 2012.
November to December
The House of Lords
A hugely successful initiative was kicked off by Justice for All with their 'Pair Up with A Peer' campaign. This involved asking campaigners, myself included, to buddy up with a peer in the House of Lords and keep in contact with them over the bills progress through the House of Lords. Lord Bach has made a sterling effort to oppose the bill, particularly where social welfare legal aid is concerned.
Let's not let it come to this in 2012...
It's this bill which should be laid to rest, not social welfare law legal aid.
And so the end of 2011 draws near, the legal aid, sentencing and punishment of offender's bill remains fundamentally flawed in my view; - a view shared by many others. It's in the lap of the lords now until the committee and report stages are complete. But there's every reason to keep lobbying your MP and Peers and highlighting where the bill will go wrong, the failings of this bill will be hardest felt when people in communities are deprived of access to justice. 2012 looks like it is going to be a very tough year, people will always need help at times like this. It's when social welfare lawyers and advisers step in and sort problems out, be it with housing, debt, benefit entitlement, education, clinical negligence, employment or family. Those proposing these reforms do so from a raised plinth of wealth and privilege, it's unlikely they will ever have suffered the kind of problem routinely fixed by a breed of hard working, passionate professionals who specialize in social welfare law. Sadly, these dangerous reforms will see such a breed become almost extinct. Throughout 2011 we've seen how advice centre after advice centre has ended up either closing or having to impose redundancies, it's retrograde and regressive and we should go into 2012 doing all we can to stop the most destructive elements of this bill passing into legislation.
We've achieved a lot through the ardent campaign work of all those involved, you've all good reason to feel proud of what you've done. But the bill is still broken and needs fixing. Government's piecemeal compromise gesture in proposing a £20 million funding package is no where near enough to sustain a proper advice network; - such networks should be viewed as an absolute necessity in times like these. The delays in implementing this bill have only led to a six month reprieve, we've all seen how quickly the last 12 months have gone – it's delaying something which we must continue to contest with vigour in just the same way as we did in 2011.
Finally, have a read of what someone in the know has to say about this bill, have a read of this, it's a well written article by the vice president of the Law Society…
lawsocietymedia.org.uk/Speech.aspx?ID=1560
It makes a lot more sense than anything the Ministry of Justice is currently saying.
As 2011 draws to a close; a pausing thought
We'll see 2011 out with a bit of a bang, here's a re-run of the fireworks which kicked off 2012.....The cost of laying on all this splendour was £1.6 million for the 2010 display, this rose to £1.8 million for the 2011 event; - one wonders how much Boris Johnson sanctioned when it came to paying out for the 2012 display, it was longer than previous years?


Here's his New Year speech, Boris obviously loves his fireworks...
"It's been a bit of a tough year for Londoners in some ways - the economy remains more or less in the doldrums, yet we've had some fantastic highlights too.

The Royal Wedding, the end of the bendy bus and now we're going forward into 2012 with an astonishing pyrotechnic display around the London Eye to commemorate the fact that next year is the most extraordinary we are likely to see in our lifetimes in this city.

We are going to be putting on a quite incredible Olympic and Paralympic Games that will not only bring the whole world to London but offer the chance to rejuvenate huge parts of our city in the long term. It really is going to be a fantastic place to be.
I hope that everybody in London will enjoy a summer like no other. So get ready for a fantastic 2012 and have a wonderful New Year's Eve."

Well without wanting to put a damper on all the jollity, I think we'll be looking at somewhere in the region of a cool - well rather hot - £2 million, which in legal aid land represents around 6,666 welfare benefit appeals at a cost of £150 a piece! Yes in the time it takes to watch the 11 minute display, that's how many people could have been helped.


I do hope some of those city slickers looking at the wonderful display through big plate glass windows around London tonight will have coughed up their share towards the display!

And whilst I'm on the subject of city slickers, make it a new year resolution to follow this evolving story, now some of you legal beagles will like it and some of you won't; but in true Mylegal spirit 'we'll not be silenced' so it's going to be said anyway! Link mylegal.proboards.com/index.cgi?board=frontline&action=display&thread=533


And finallyI wish all you Mylegal and Ilegal bods a.....
I appreciate that this represents just a tiny fraction of the campaign work carried out by so many. It's difficult to track down all the hundreds of posts, pictures and articles illustrating all the work carried out. So please if you want to add in something about your own contribution, feel free to post it on here or leave me or Patrick a message and we'll do our best to include it for you.