Post by nickd on Nov 28, 2012 23:07:56 GMT 1
On Monday 3rd December the Lords'
must reject legislation
which will deny

Thousands a right to justice
The Lords' have a right to refuse
to give their approval

It is right to refuse to approve.
On Monday the 3rd December the House of Lords' is due to debate whether to give their approval to a small but very significant piece of legislation. It's a 'statutory instrument' which the Coalition government desperately wants to get passed. Not many will realise the devastating effect it will have upon thousands of people battling against the State as they have to go to Court to get their benefits re-instated. This legislation not only damages the claimant's prospects of success but also deprives the advice sector of much needed cash to help highlight cases where the DWP & other statutory authority are all too often wrongly denying people their lawful benefit entitlement.
Appeal chaos
40% increase

People 'petrified by the process'
The approval of this highly damaging piece of proposed legislation will sever the State from its responsibility to ensure that benefit claimants are adequately ensured access to justice whilst fighting for their benefits. In 2010/2011 418,500 claimants lodged appeals with independent Tribunals to get their benefits decided by independently of the authorities; it was a record number of appeals and yet figures for 2012/2013 are already showing a 40% rise on last year. Front - line benefit specialists are repeatedly seeing nothing short of chaos as their clients battle the system. The Guardian reported earlier in the year
that the CAB and its specialists are 'buckling under the strain' of an alarming rise in the number of appeals
.
The problem which government is refusing to acknowledge is that no sooner has a claimant been through the trauma of an appeal that they find themselves having their benefit reviewed all over again a short while afterwards. One can only suspect that the DWP doesn't want to concede that the numbers on the sick is not materially falling and nor do they want the unemployment numbers to be seen to rise. It explains why
over 425,000 Employment & Support Allowance claimants are constantly awaiting 'assessment'
.
The process of taking a client through an appeal is something I liken to a hideous & highly stressful journey where they are literally finding themselves dragged from
'the cliff -top to the torturous tribunal room'
. The process terrifies claimants who have to go to the County & Magistrates' Courts to beg for their money - I had one the other week who took an overdose in the run up to his case because he was petrified at the thought of having to go to Court. It's humiliating for clients to bare their souls in court houses which should be used to try criminals rather than test the credibility of the disabled. These Tribunals are not as 'user - friendly' as Ken Clarke & co would have people believe.
ONS figures show that despite millions or assessments by both the DWP and Atos healthcare
the overall incapacity count has reduced by just 32,900 in over 4 years
, it's a telling number which clearly indicates that the chaotic system is not working.
When chaos exists you need to bring order to the proceedings by ensuring appellants are well prepared. The right advice means that chaos can be avoided by earlier settlement with a well reasoned argument which a Decision - Maker understands - it can alleviate the need for an appeal altogether.
Let's not forget who's in the right here.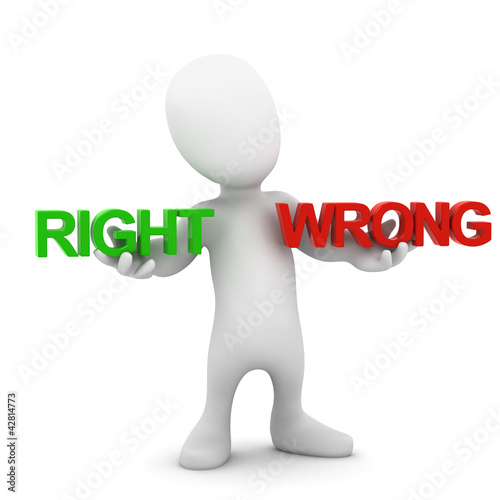 80% win their cases with proper help.
In 2010/2011 197,400 Employment & Support Allowances (ESA) appeals were lodged with the Tribunals; of which 127,100 were cleared at a hearing. 47,600 were successful (reported to be 37%). When you compare this figure against the total number of legally aided welfare benefit cases at 103,895 with large numbers of specialists reporting that at least 50% of their worked load is taken up with ESA appeals you can see some logic in their argument that 80% of cases are succeeding with their help.
50 % of the overall matter start allocation on ESA appeals = 51,947 of which 80% are reported to succeed = 41,558 bearing a credible association with the 47,600 appeal cases found in the claimant's favour when taking account of a fluctuation in matter start allocation. It's a figure which was widely quoted in the previous LASPO amendment debates and has appeared in the press on a number of occasions.
Ken Clarke's argument was that these welfare benefit cases only needed a bit of 'generalist advice'. He couldn't be more wrong, he also overlooked how a large number of legal aid welfare benefit agencies are conducted not only CAB specialists, but also by law centres and a fair number of solicitors. You can view the full list of contracts awarded to deal with the
103,895 welfare benefit legal aid cases here
.
Ken Clarke's argument that the work of fully trained and highly competent specialists can be done by lesser trained individuals is frankly ludicrous. It is nothing short of ridiculous to suggest that our work can be done to the same standard by generalist advisers who work on a voluntary basis with no where near our experience or level of knowledge; and for the same reason nor can our work be done by MP's. For Ken Clarke to suggest that the same department who made the erroneous decision in the first place or the judiciary who must impartially judge the appellant is a suggestion born out of little more than stupidity. In no way do I wish to decry the work of our very skilled and dedicated volunteer force but we work at different levels - generalist and specialist advice are far apart. I think it totally unreasonable for government to rely upon volunteers to fill a justice gap which it has recklessly abandoned.
So why do we win our cases?
Because we present a cogent argument based on the facts of the case and the law as to how we say it should be applied. Ken Clarke's argument over a distinction between 'fact' and 'law' is beyond all reasonable comprehension. As an ex - practising criminal QC he knows the relevance of fact in cases of law. You've only have to look at the
Judgement reached in the Farepak case brought by HMRC to see how it essentially 'came down to just the facts'
, it's not unlike many cases where fact determines the outcome.
Part of the problem in benefit appeal cases such as Employment & Support Allowance is the fact that they all revolve around a person's complex range of problems being simplified into tick boxes & comment boxes. The challenge in something like the Work Capability Assessment is untangling it all and ascertaining a proper history from your client so that can work out which points to argue. It takes a long time to
put the Work Capability Assessment under a magnifying glass
and properly work out how it can be applied with regard to all the regulations, case law and the endless guidance which goes with it.
No assessment worked out by a professor and subject to self - assessment by the claimant prior to an Atos assessment by computer led healthcare professionals is going to lead to the right boxes being ticked is it? The most common failing is say a claimant who's been in the welfare wilderness for eight years and tells you he's got a bad knee. A proper exploration of the facts all too often reveals a trend where a combination of physical and complex mental issues form the basis for cogent argument over which descriptors apply - it takes skill and a proper legal mind to translate the facts in to the law. Cases like these are won on cogent argument that both physical and mental factors apply and in some cases where the threshold is not met you can argue the case as one of 'exceptional' circumstances.
What about points of law though?
Every case in the first - tier tribunal could end up in the Court of Appeal

And that's a fact
Right at this moment I have a fair number of cases in the first - tier tribunal adjourned pending an application I have made under the
Tribunal Procedural rule (18) for a 'lead case' ruling
. It's because I'm far from satisfied with the way thousands of claimants are having their claims 'converted' over to Employment & Support Allowance. There are lots of problems with the legislation in my view not least because at no time during the 'conversion phase' is the claimant required to supply medical evidence from his own doctor.
In my view it is entirely logical to apply legislation which requires a claimant's doctor to supply medical evidence which would help fill in the gaps as to why they've been in the welfare wilderness for often a fair number of years. This should happen simultaneously with the Work Capability Assessment in my view so as to provide a more balanced and equal assessment.
The first time an incapacity benefit claimant (under the conversion regulations) is asked to supply evidence from his doctor is if he is disallowed a 'conversion' to Employment & Support Allowance following an Atos assessment. Bizarrely he has to supply the medical evidence
only
if he appeals when he is then placed in to the ESA 'assessment phase' after being refused his incapacity benefit. It's completely different to how he would be treated if he was claiming Employment & Support Allowance as a new claim - the disparity denies him of a legislative requirement to seek the opinion of his own doctor before he sees the Atos healthcare professional. It's not right; there are a number of other problems over requesting a form and undergoing a medical assessment relevant only to Employment & Support Allowance when he is at the time of the request still bound by the rules pertaining to his (yet to be superseded) incapacity benefit award.
I say that a 'conversion' decision is a two stage test which must look at (a) whether there are grounds to terminate the incapacity benefit
before
(b) the decision - maker can decide whether an award of Employment & Support Allowance can be confirmed upon conversion. Many pages of detailed argument have already been submitted and directions applied for - it's all part and parcel of the work we do. Believe me it's all to do with arguing legal issues.
Whether I win it or not is irrelevant, it's a point of law based on cogent argument; an argument which must be heard regardless of any parliamentary intention to get people off a benefit they are phasing out - so let's be clear points of law do arise in the first - tier tribunal. It's by no means the only example I could cite of cases where a legal issue arises demanding a judicial determination.
Cost
A fraction of the legal aid bill

Legal aid pays for itself
A very small fixed fee of just £150 per case is paid in legal aid fees to agencies like the CAB and law Centres to employ benefit specialists who can properly prepare clients for their tribunals. From April the 1st 2013 many of these specialists including myself will be redundant, we're not 'fat cat lawyers' who earn fortunes; we earn a modest salary which we work hard for as dedicated professionals. Lord McNally defends the cut backs in social welfare legal aid by telling everyone that overall legal aid is 2.1 billion pounds a year; what he won't tell you is that social welfare legal aid in benefit appeal cases is a tiny fraction of the overall cost around which delivers a saving to the tax - payer which pays for itself in both the short & long term.
You can check the
2010 Welfare Benefit contract awards here
and see how much it costs to help 103,895 cases a year. This is important because Government may be misrepresenting the true costs of this crucial area of social welfare work - they have a habit of getting the figures wrong. When you work it out the true cost could be considerably less than £14 million. The proposal put forward by government in what they term a 'solution' is so impractical that it is completely unworkable - the tax payer will bear the cost of leaving people to battle for their benefits at enormous cost.
Ken Clarke has completely misunderstood how tribunal procedural rule 39 (see later link) operates in practice. It is only activated upon the appellant making an application for leave to appeal - without help during the appeal the claimant will have no way of knowing an error has been made.
The greatest cost of all will be in placing claimants in the wrong groups. If a claimant is found 'fit for work' when they are not, a Jobcentre or employer will realise how totally impractical it is to place them in the workplace. No employer will want to take on a risk - there is no economic value whatsoever in wrongly placing people in the benefits system.
Claimants will just go round and round in the appeals system as a number until the right decision is made. You can see how
the statistics show no savings are being made.
It is also worth noting that
Government continually manipulates the appeal figures to hide the problem of escalating numbers
. The Tribunal president in his 2012 report predicts 644,000 benefit appeals per year - we are hurtling towards such a figure when you start to look at the numbers of cases outstanding with HMCTS Tribunals & those awaiting assessment within the DWP.
The long and short of it is that despite government's massive reassessment programme with those on incapacity benefits they are fighting a problem which goes back to
a welfare wilderness created in the 1980's
, that's when 2.6 million were really 'parked on the sick'. Waging war on welfare isn't the answer - the solution is to constructively engage with those who can argue their client's cases properly so that claimants are correctly placed in the reassessment programme. It's to no-one's advantage to place someone who has limitations in the dole queue; they need support to help them in to work.
Government tells you it delivers contracts upon a 'payment by results model' - it's how welfare specialists are paid. We get paid at the closure of the case our fixed fee of £150 often after months of hard work and hours spent helping our clients through an overly bureaucratic benefits & appeal system. We are getting the results but the government doesn't like them despite them being considerably more impressive that those seen in the Work Programme. Government will tell you
Universal Credit is the answer - it isn't - click here and see for yourself
.
Government will happily pay a start fee of between £400 to £600 just to 'attach' a claimant to a Work Programme; yet we can all see it is not working. You can
view the Work Programme figures here and see how they compare with appeal costs
.
It is nothing short of absurd to suggest that there is no financial value in the provision of proper legal help for the most vulnerable proportion of appellants who need our help in preparing them for their appeals.
Instead of being sensible over the problem of social welfare legal aid, government has put forward a 'solution' which is totally unworkable & absolutely impractical.
Government has its head in the sand
By putting forward a useless solution
On the 17th April 2012 Ken Clarke made a promise to look at the question of what to do when appellants in welfare benefit appeals have a need of legal help. The promise followed an amendment proposal which was subsequently withdrawn by Tom Brake MP. It's a solution which provides no remedy to the presenting problem and which is a million miles from when the question was debated back in the House of Commons in April of this year.