Post by nickd on Jul 29, 2012 14:02:54 GMT 1
Atos does far more than contract for the DWP.....
Atos enters final testing phase for London 2012 Olympic Games
Outsourcer Atos is about to commence its final test phase for its systems supporting the 2012 Olympic Games in London, before systems go live on June 1. Technical Rehearsal 2 will commence next Monday (21 May) and complete on Friday, after which the systems, including the core Games Management System (GMS), associated data distribution systems and a workforce management system will be considered operational for the Games in 2012.
Atos, which will be overseeing the IT operations from its headquarters in London's Canary Wharf, will be co-ordinating the activities of a number of third-party IT suppliers including Acer, Airwave, BT, Cisco, Omega, Panasonic, and Samsung. It will support a number of media partners for the Games including Reuters, AP, USA Today and Press Association.
Atos races to finish on first live Olympics IT tests BT and Cisco refute claims that Olympics will not benefit economy London 2012 CIO: 'It's very hard to launch a DDoS attack on us' . Atos will also have to work with a number of other stakeholders, such as healthcare, security and immigration organisations. Read more about
outsourcing Atos in Computerworld here
.
Is running IT for the Olympics the worst job in the world?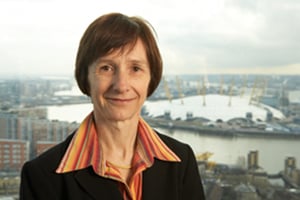 Michele Hyron: Calmer than most of us would be...A Parliamentary Committee will be either praising or condemning Atos in August..
"It's going to be the Worst Tech Job in the world ... or the best. It all depends on how the Olympics IT works this summer."
"Michele Hyron will be either in front of a Parliamentary committee explaining why the tech at the Olympics was a fiasco, or enjoying a well-earned rest - because she is ATOS's chief integrator for the Games in London this summer. Earlier this year, I trekked out to meet her at the secret location where ATOS will be managing the Games. Hyron has a unique CV, being the only Olympic IT project manager who has worked on this stuff since 1992 – which will look good if the Games' tech works. But if it all goes belly-up, she will be in rather less demand." Read more
about Atos in The Register here
.
No second chances...
Let's hope they can live up to their confident message...
"What does it take to build a team that can deliver personal bests? This is a question that Atos constantly poses itself, as it serves all of its customers. The Olympic Games represents a unique challenge for Atos' Business Technologists, as its teams from across the globe deliver the information technology for London 2012. There is scarcely another IT project on Earth that requires an IT services company to set up operations every two years in completely unknown territory and then deliver on an extraordinary scale under the scrutiny of the World's media.
For the next fifteen days of under the direction of the 2012 London Organising Committee of the Olympic Games, the technology designed, built and operated by Atos will ensure that the Games run smoothly, from providing the systems that process 230,000 accreditation badges through to providing the data to broadcasters that enables them to bring the eagerly anticipated events of London 2012 to four billion viewers.
It's a highly complex operation – as it is not only the 24 sports themselves, but also the challenge that these also take place simultaneously in different venues across the UK. Throw in some 900 servers, 1,000 network and security devices and more than 10,000 computers and the scale is significant. It is from the TOC (Technical Operations Center) that the business technologists will provide central monitoring and control for all the IT systems and telecoms supporting these competitions. 450 staff from Atos, the London Organising Committee of the Olympic Games' Technology team and other fellow technology partners work around the clock, with up to 150 workers overseeing operations at any time.
There are no second chances. That's why a special type of experience is needed to bring together the team from all over the World to create the IT that supports the magical experience of the Olympic Games. The ramp up is crucial: the final process of preparing for the Games was like building a company from start-up to 3,500-strong in just two months. Atos' long term experience of delivering the most complex IT service contracts makes it possible, along with the great teamwork between Atos and the other Technology Partners for London 2012." Read [url=http://atos.net/en-us/olympic_games/news-and-media/no-second-chances/default.htm
]
today's Atos press release here
[/url].
Oh well if it does all go pear shaped....
Expect government to remain 'tight lipped' over any resultant fiasco...
"Ministry of Justice stays tight-lipped over Atos Origin IT penalties"
Back in August last year the Ministry of Justice refused to publish information about any occasions when Atos Origin, its lead IT contractor, might have failed to meet service level agreements. According to a recent Freedom of Information (FOI) response, the MoJ admitted that its contract with Atos contains a clause that allows the department to invoke service credits if certain levels are not met. However, it said that releasing information relating to Service Level Agreements was not in the public interest. Atos Origin is first to complete major contracts review with government.
"Ministry of Justice to spend up to £1.2bn on IT framework"
"The contract does not include penalty clauses as such, but does incorporate service levels against which service credits may be invoked for unsatisfactory performance. Ministry of Justice signs shared services deal with Accenture Ministry of Justice loses 2,000 people's records in 12 months Ministry of Justice loses 45,000 personal records. Read more in
Computer World here
.
Or maybe yet another Atos 'solution' will be found...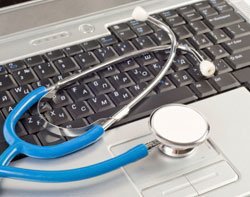 With the help of another government contract....
"Atos and the UK Department of Health sign major 5 Year IT Services Contract"
London, 30th January 2012 -
Atos, an international IT services company, today announced that it has been awarded a five year contract worth £74 million by the Department of Health. Under the contract, Atos will deliver an integrated IT desktop service plus a range of supporting services within the Department of Health (DH) and for some of its Arms Length Bodies. Read more
about yet another Atos contract here
.
Mylegal comment
Atos is one of a number of private firms who benefit from outsourced publicly funded contracts, their public profile has been far from enhanced by their questionable role in carrying out computer aided assessments to determine if and and at what level benefit claimants will receive support from the State. Panorama is going to televise an Atos healthcare assessment tomorrow using under cover secret - filming. The question we should be asking is why are these firms so keen to help central government and the DWP achieve benefit reduction targets? Are they willing to forsake their ethical duty as healthcare professions to carry out accurate assessments in order to help government in its overall objectives so that they can benefit from bigger, better & ultimately more profitable contracts with other government contracts?