Post by nickd on Apr 17, 2012 0:23:52 GMT 1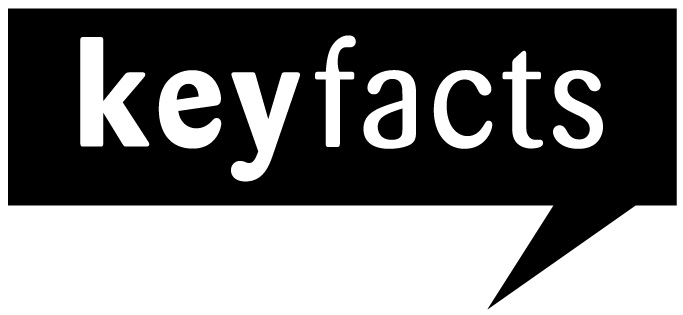 We don't just fill in benefit forms!
We leave that to our generalist advisers who refer a raft of more complex cases to us. As specialists we routinely deal with many challenges....(1) An appeals system which is on the 'brink of collapse'
[/u]
First - Tier Benefit appeals have risen from 242,800 (2008/09) to 418,500 (2010/11) A staggering increase of 72% overall and 167% in the case of Incapacity Benefit & Employment & Support Allowance. Tribunals have had to take on more staff and sit on Saturdays at great cost to the tax payer.(2) Massive welfare reforms which we all know will lead to more and more disputes



The Tribunal judiciary are predicting that by 2014/15 benefit appeals will have risen to 644,000 a year - an increase of 165% in the overall number of appeals - it's more money for the tax payer to pay out. (3) We have only just embarked upon huge reform of the welfare state



Employment & Support Allowance is only the first - with thousands of Incapacity Benefit conversions, Personal Independence Payment, & massive implementation of Universal Credit in 2013 to follow. Welfare Reforms must be subjected to specialist challenge to test them.
[/i]
(4) The State is getting it wrong time and time again
Success rates are typically 75% when claimants are given specialist help - large numbers of defective decisions are being highlighted by specialists who have exposed the State as a 'serial litigant' - it's a waste of everyone's time & the tax payer's money.
(5) The assessment process is flawed - claimants need to be protected by adequate access to effective legal challenge.



The controversy surrounding ESA / ATOS assessments is increasingly being exposed and needs to be properly challenged by specialists who can point out the flaws. It will get worse as we move towards a new wave of even more controversial assessments when Personal Independence Payment is implemented in 2013.
[/i]
(6) Throwing money at all this chaos by taking on more judges & increasing expensive tribunal sittings is not the answer



The right answer is to retain specialists who can resolve disputes at an earlier stage by presenting the case more expertly & cost effectively than a claimant can without our help.
[/i]
(7) The first - tier tribunal is seen by many claimants as a hostile environment



It's not always 'user- friendly' to claimants who find themselves phased by the complexity of the issues and are at a complete loss as to how to adequately put their case.(8) The Ministry of Justice isn't finding solutions - it is creating more problems


It's false to say introducing a new 'mandatory revision' process will make any difference unless people are properly helped. It cannot be said that the reworked assessment in ESA cases is working, - Chris Grayling has conceded in an evidence session in March this year that there are 'no accurate statistics' upon which to base any such assumption. The right solution is to help claimants arrive at an earlier dispute resolution by allowing specialists to better put their case in an attempt to resolve it without the need of an expensive Tribunal.(9) The MOJ's costs of these appeals are in question.The gross costs quoted by the Tribunals Service for 2010/11 is put at £366 million – 50 % of the workload is attributed to receipt of Social Security & Child Support Appeals. The MOJ quotes the costs of benefits appeal as less than £50 million a year. We have evidence which suggests it costs at least £279 per appeal (using FOI information from the DWP). When adopting the forecast figures used by the Tribunal judiciary - the total costs of appeals will be in excess of £0.7 BILLION pounds by 2014/15. (10) Taking away specialist help won't help anyone - nor will it save money - it will cost rather than save


Evidence from Citizens Advice over cost savings of £8.80 to the State for every £1 spent on welfare benefits has been consistently quoted during the passage of the legal aid bill. They were quoted by eminent peers who widely supported amendment 168 for specialist help in the first- tier tribunal work. In addition to this, benefit specialists play a vital role in helping people to get support with earlier placement in to the WORK programme by more expeditious dispute resolution. This has to be viewed as a win - win situation when providers are on the look out for claimants who are not currently finding their way in to the programme. So far the programme has only helped 3,110 real time long term incapacitated with referral in to programme. Welfare benefit specialists have a much closer contact with 135,000 potential claimants - of these many could be helped towards becoming economically active at an earlier stage if only Government recognised the skilled role we play in highlighting their need of support.
invest in welfare benefit specialists at a fraction of the cost we save the State. Take the workload of hard pressed MP's, doctor's surgeries by asking a peer to support Lord Bach's amendment to ..
You know it makes economic sense.





For a more detailed read of our case for retaining legal aid in the lower tribunals please use this link..

mylegal.proboards.com/index.cgi?action=display&board=frontline&thread=647&page=1#1515

Lord Bach is now moving an amendment on the one in the House of Commons when the bill returns to the Lords on Monday April 23rd - it's what we need to press for to retain work right up to the First - Tier Tribunal !
[/i]